adventurer, author
& motivational speaker
Bonita has climbed the world's highest mountains, including Mt Everest, and skied to the North pole. In 2016 she made an attempt on K2 in Pakistan and in 2017 published her first book The Girl Who Climbed Everest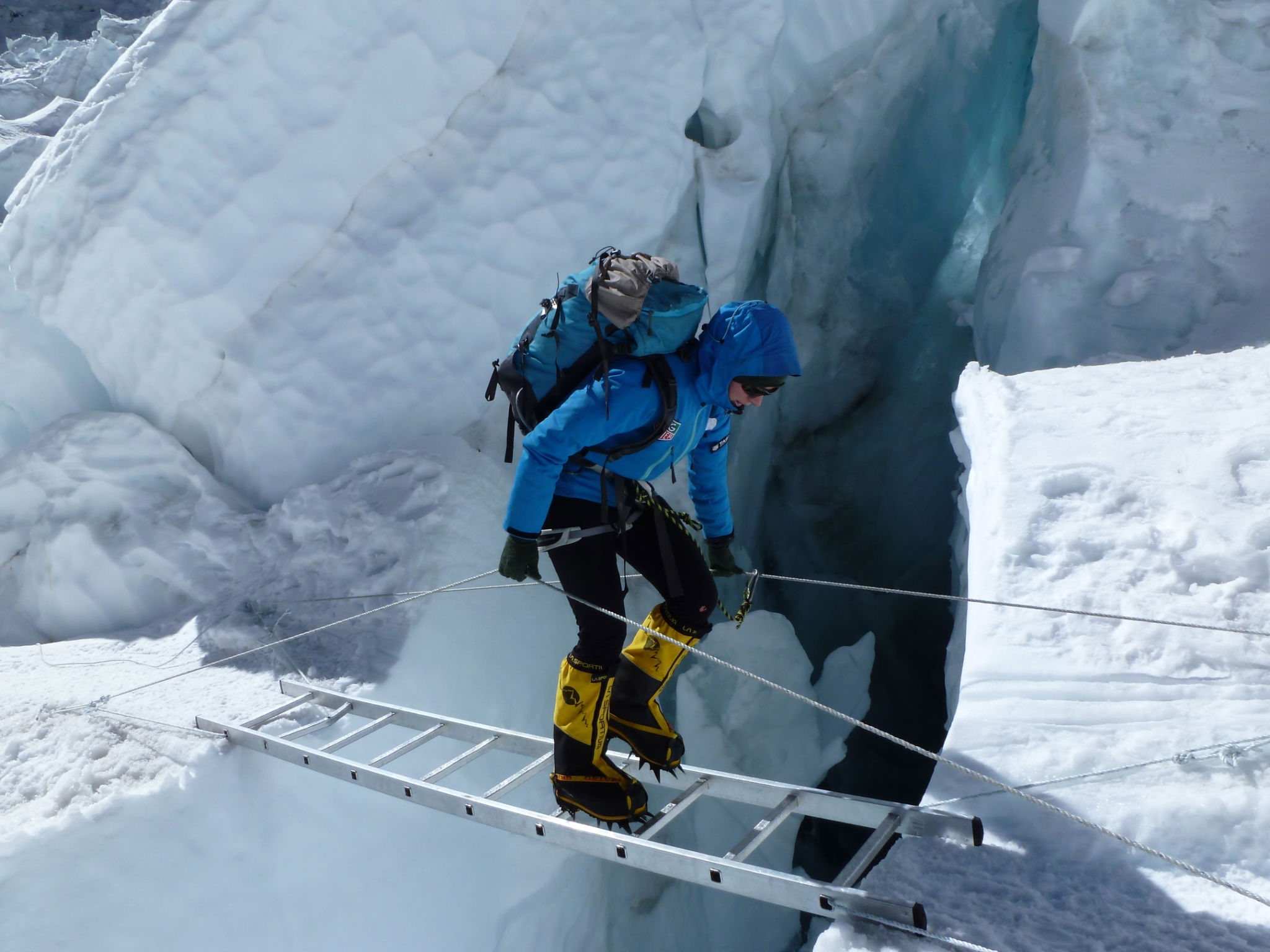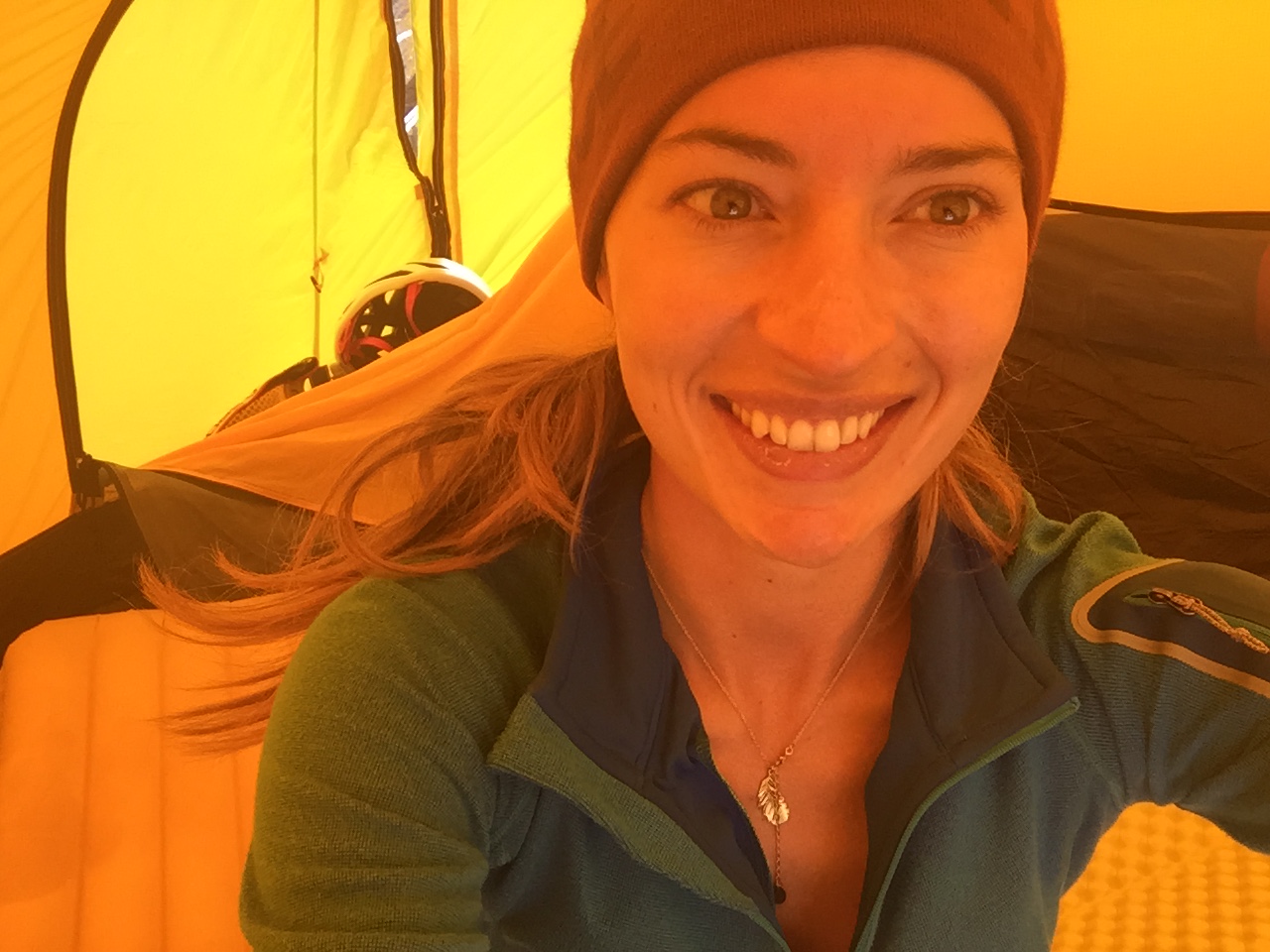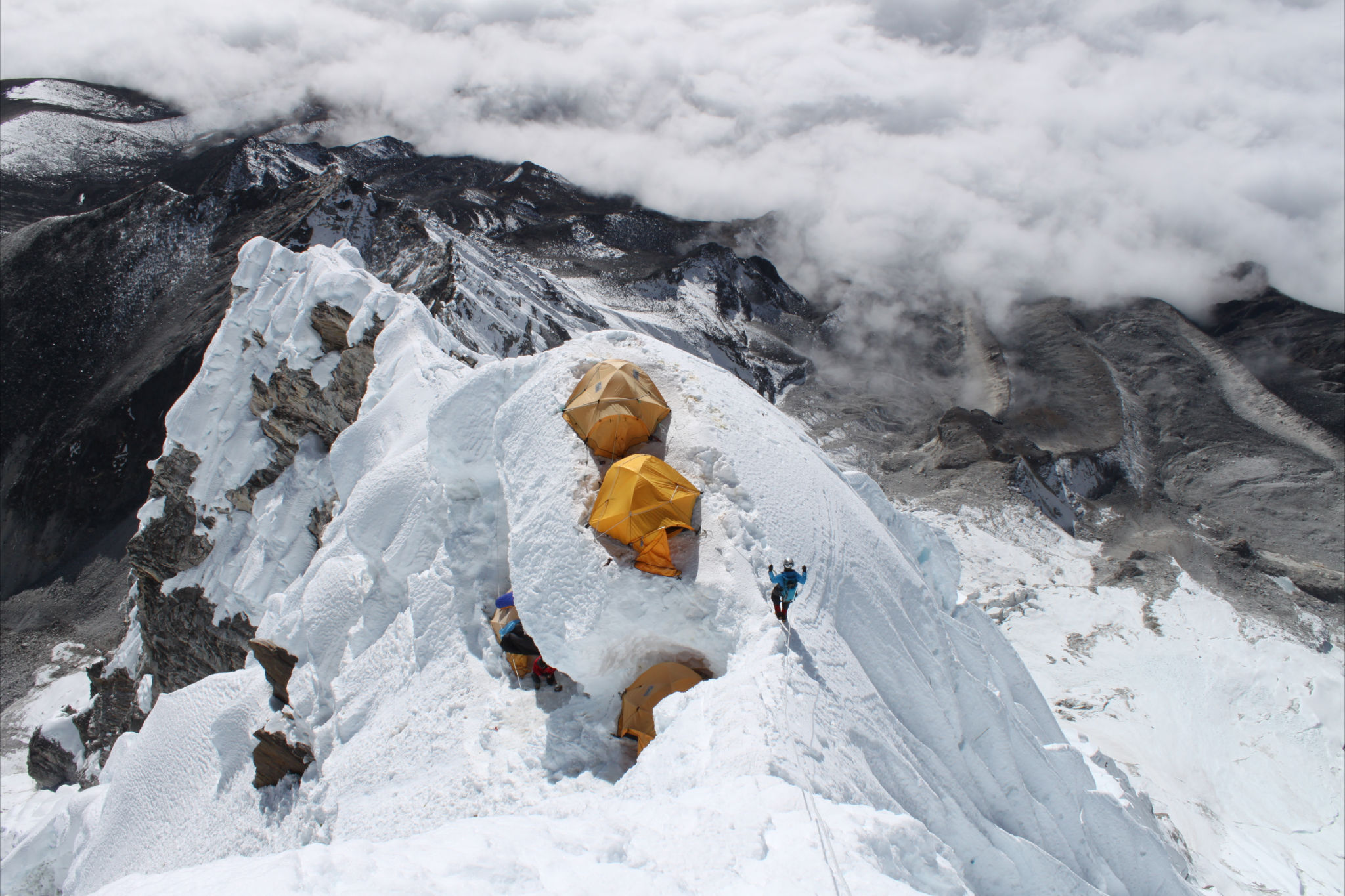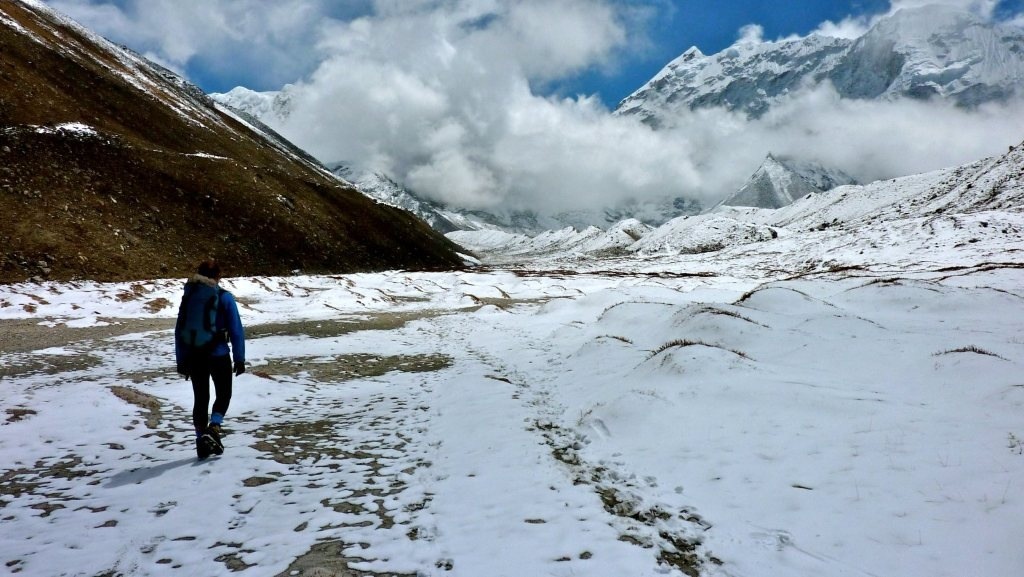 Bonita has broken mountaineering records, and in 2012 became the third British woman to ever climb the world's 4th highest peak, Mt Lhotse; considered a technically more difficult climb than Everest.
Bonita is a sought after motivational speaker and event host and has spoken internationally for world famous brands over the past 8 years, including Bentley Motors, IMG WME, Veolia, Zurich, PWC and Roche to name but a few. Her speeches are light hearted, heart warming and with inspiring messages woven throughout.
Bonita lives in London with her partner and outside of climbing is passionate about psychology, sociology and paleo-anthropology. She is also a qualified yoga teacher and is currently writing her next book.
BONITA HAS PUSHED HER LIMITS IN THE MOST EXTREME ENVIRONMENTS ON EARTH
MT MANASLU 8156M, SEPTEMBER 2009
ON THE 28TH SEPTEMBER 2009 BONITA STOOD ON THE FORE-SUMMIT OF MT MANASLU, THE 8TH HIGHEST MOUNTAIN IN THE WORLD. IT WAS HER FIRST 8000M PEAK EXPEDITION AND TOUGHEST TO DATE.
MT EVEREST 8848M, MAY 2010
6 MONTHS AFTER MT MANASLU, BONITA FOUND HERSELF AT EVEREST BASE CAMP STARING UP IN AWE AT THE BULK OF THE HIGHEST MOUNTAIN IN THE WORLD.
BONITA AND HER TEAM WEAVED THEIR WAY UP THE HILL OVER 5 WEEKS AND FINALLY STOOD ON THE SUMMIT ON THE 17TH MAY 2010, MAKING HER THE YOUNGEST BRITISH WOMAN AND ONE OF THE YOUNGEST PEOPLE EVER TO CLIMBED MT EVEREST.
THE NORTH POLE, APRIL 2011
A YEAR AFTER CLIMBING MT EVEREST, BONITA SET OFF ON AN EXPEDITION TO SKI TO THE GEOGRAPHIC NORTH POLE. IT TOOK HER TEAM 8 DAYS FROM THE RUSSIAN OWNED CAMP BARNEO TO REACH 90*. THEY BATTLED EXTREME COLD AND NEGATIVE DRIFT FROM THE SEA CURRENTS. THEY WERE COMPLETELY SELF SUFFICIENT, CARRYING ALL THEIR FOOD AND EQUIPMENT IN SLEDS CALLED "PULKS".
AMA DABLAM, NOVEMBER 2011
Ama Dablam was the turning point in Bonita's climbing career. A technically demanding mountain with much harder climbing than on Mt Everest, there were walls of granite and chimneys of ice, knife edge ridges and the unrelenting 70* ice wall on summit day.
MT LHOTSE 8516M, MAY 2012
WHEN BONITA ARRIVED BACK AT EVEREST BASE CAMP IN THE SPRING OF 2012 TO ATTEMPT TO CLIMB EVEREST'S NEIGHBOUR AND THE WORLD'S 4TH HIGHEST PEAK, LHOTSE, HER PEERS WERE TELLING HER THAT HER CHANCES OF REACHING THE SUMMIT WERE SLIM.
""I knew our chances were almost zero- the mountain was in bad condition and Lhotse was rarely climbed. A year later, the same people who were so sceptical then went on to climb Lhotse themselves. I'm really proud that we didn't let dogma and the mountain's reputation cloud our judgement. I took that expedition one day, one step at a time. I could not believe it when we reached the summit. It was the toughest mental challenge of my life- just to hang in there day after day when success looked impossible."
— Bonita - 2012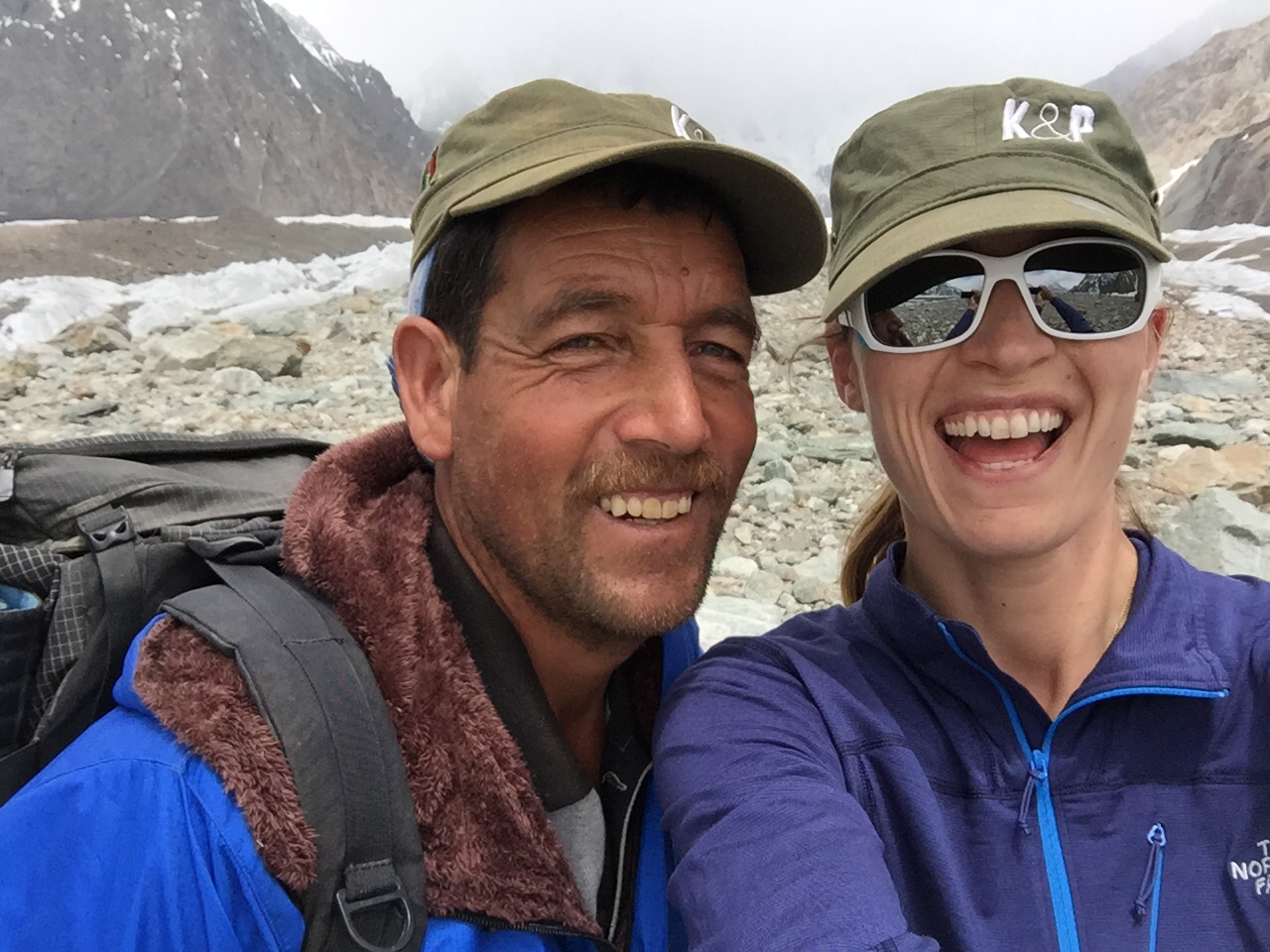 k2, pakistan, august 2016
IN 2016 NO TEAMS MADE IT TO THE SUMMIT OF K2, READ BONITA'S BLOG FOR FULL DETAILS OF THE EXPEDITION.